TAHITIAN NONI™ Rewards Program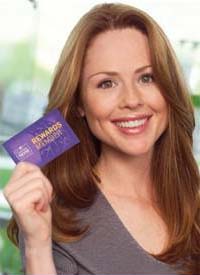 THE ONE GOOD THING ™ YOU CAN DO FOR YOUR FAMILY
With natural, plant-derived ingredients from the pristine islands of Tahiti, Tahitian Noni® products complement your life and help you discover a better you. As a member of the Tahitian Noni™ Rewards program, you'll enjoy great savings on the products you love!
Exclusive Savings
Save up to 30% on every purchase when you join! Shop online at www.TahitianNoni.com, visit a Tahitian Noni Lifestyle Center, or place an order from your Tahitian Noni product catalog. You're rewarded no matter how you choose to shop!

Rewards Points Each Time You Shop
Earn points every time you purchase Tahitian Noni products. These points become gift certificates that can be used for future purchases. Use them for yourself, for loved ones, for friends - no matter how you choose to spend them, you'll be giving the gifts of health and happiness.

Access to Members-Only Specials
Get special discounts, rewards, and offers on all your favorite Tahitian Noni products. You'll receive advance notice of sales, as well as the inside scoop on opportunities to earn extra bonus points throughout the year. You'll also receive special invitations to private shopping events and product previews!
REWARDS MEMBER
Purchase what you want, when you want, and save. As a Rewards member, you will receive savings off the retail price of Tahitian Noni products, plus accumulate points for all your purchases. You'll also receive all the special offers and exclusive access you can handle!
AUTOSHIP REWARDS MEMBER
As an AutoShip Rewards member, you'll enjoy the best possible prices on the products you love. In fact, you'll save as much as 30% every time you shop. Just sign up for our automatic monthly shipment program and save!
AutoShip Rewards members can choose from a monthly shipment of TAHITIAN NONI® Juice or a Tahiti Trim® Plan 40® Basics Pack. Your order comes to you automatically each month without any need for you to reorder. Get great Tahitian Noni products - and fantastic Tahitian Noni rewards - automatically!
Learn more about becoming a Tahitian Noni™ Rewards Member at the Tahitian Noni International website, use referral code 1802462.


Morinda Independent Product Consultant, ID #1802462.
TAHITIAN NONI®, HIRO®, Tahitea®, Moéa®, TePoemä®, Tahiti Trim®, Hoa®, Tahiti Dream®, SmartCaps™, Smart Extracts™, & ExpressWay™ are trademarks of Morinda, Inc. ©Morinda, Inc. Used with permission. All rights reserved.
This entire website copyright 2002-2015, Richard Boehle, DigitalNetExpress.com, Burbank, California.